Eugene A. Coman, M.D.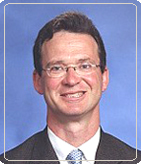 Dr. Coman is board certified in Internal Medicine and Gastroenterology. He has a special interest in ulcerative colitis and Crohn's Disease.
Dr. Coman has published several articles in leading gastroenterology journals, spanning topics such as novel endoscopic techniques, ischemic disease of the intestine, and unusual intestinal infections. He has served on multiple hospital committees and was President of the Medical Staff at St. Charles Hospital.
Medical Degree:
Columbia University College of Physicians and Surgeons
New York, New York
Residency:
Chief Resident - Internal Medicine:
Bronx Municipal Hospital Center and Weiler Hospital/Albert Einstein College of Medicine
Bronx, New York
Internal Medicine:
Bronx Municipal Hospital Center and Weiler Hospital/Albert Einstein College of Medicine
Bronx, New York
Fellowship:
Gastroenterology
Montefiore Medical Center/Albert Einstein College of Medicine
Bronx, New York
Professional Affiliations:
American College of Gastroenterology
American Gastroenterological Association
American Society of Gastrointestinal Endoscopy
Hospital Affiliations:
John T. Mather Memorial Hospital
Port Jefferson, New York