Jillian Fratepietro, C.A.N.P.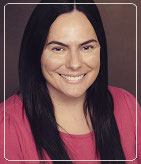 Jillian was born and raised in Long Island, New York and graduated from Stony Brook University with a degree in Nursing. She worked at Stony Brook Medical Center on a complex medical-surgical floor prior to pursuing her Masters Degree and certification as an Adult Nurse Practitioner.
She worked as a Nurse Practitioner for 6 years before pursuing her passion for GI. She recently joined our team at Long Island Digestive Disease Consultants. She is passionate about spreading awareness for colon cancer by promoting education and screening options to those in her community. She has assisted in the care and management of patients with various gastrointestinal disorders, including IBS, GERD, IBD, Chronic Hepatitis C, and colon cancer screening.
Nursing Education:
Bachelor of Science in Nursing
State University of New York at Stony Brook, Stony Brook, New York
Master of Science in Nursing, Adult Nurse Practitioner Program
State University of New York at Stony Brook, Stony Brook, NY
Professional Affiliations:
Nurse Practitioner Association of New York State and Long Island