William J. Cohn, M.D.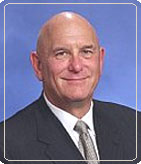 Dr. Cohn is the founding partner of Long Island Digestive Disease Consultants. He is board certified in Internal Medicine and Gastroenterology. While he has a special interest in liver disease and inflammatory bowel disease, Dr. Cohn's practice encompasses all areas of clinical gastroenterology.
Dr. Cohn has served as Chief of Gastroenterology at both John T. Mather and St. Charles Hospitals. He holds an appointment as Assistant Clinical Professor at the Stony Brook University School of Medicine. In addition, Dr. Cohn has been President of the medical staff, member of the Medical Board and member of the Board of Trustees at St. Charles Hospital. His service to John T. Mather Hospital and the community was honored in 2002 by the Nassau-Suffolk Hospital Council with the presentation of the Theodore Roosevelt Award. Dr. Cohn has been selected by the Castle Connolly Guide and New York magazine as one of the best doctors in the New York metropolitan area.
Medical Degree:
Medical College of Virginia
Richmond, Virginia
Residency:
Internal Medicine:
Medical College of Virginia
Richmond, Virginia
Fellowships:
Gastroenterology
Albert Einstein College of Medicine
Bronx, New York
Clinical Liver Disease
Medical College of Virginia
Richmond, Virginia
Professional Affiliations:
American Association for the Study of Liver Disease
American College of Gastroenterology
American Gastroenterological Association
American Society of Gastrointestinal Endoscopy
Hospital Affiliations:
John T. Mather Memorial Hospital
Port Jefferson, New York